Responding to the invitation of Gérald de Palmas, originally from the island of Reunion, Agathe Lecaron and her accomplice Katiana Castelnau take many artists on a fabulous musical journey to the heart of the most beautiful places of the intense island. Come on All in Reunion this Wednesday November 15 at 21:10 on France 3!

Rush boarding to Reunion Island this Wednesday night on France 3!
With All in Reunion, France 3 offers a unique adventure on television: a musical journey of discovery and entertainment.
Responding to the invitation of Gérald de Palmas, originally from Reunion Island, Agathe Lecaron and her local accomplice Katiana Castelnau took a number of artists to the heart of Bourbon Island for three days and three nights. Enchanting musical interlude to encourage encounters, duets and collegial gatherings in dazzling and unique locations around the world.
Artists will visit and explore the most emblematic places of Réunion, from volcanic cirques to majestic waterfalls, from colorful Hauts villages to the Hermitage Lagoon, through the Sucre Museum or the Botanical Gardens. And these are truly amazing musical escapes that we offer Chimene Badi, Pascal Obispo, Black M, Ane Sila, Ycar, Mentis, Gerard Lenorman and many others who came to discover or re-discover the "intense island" mixing their art with major Reunion artists such as Davy Sicard, Maya Kamatygroup Lindigobut also the young talents of the new generation, e.g Bart, Raynaud Sadon or DJ Sebb. All these artists will be accompanied by our two talented guides, Katiana Castelnau And Gerald de Palmawho will not miss the opportunity to offer them new adventures… sometimes extreme!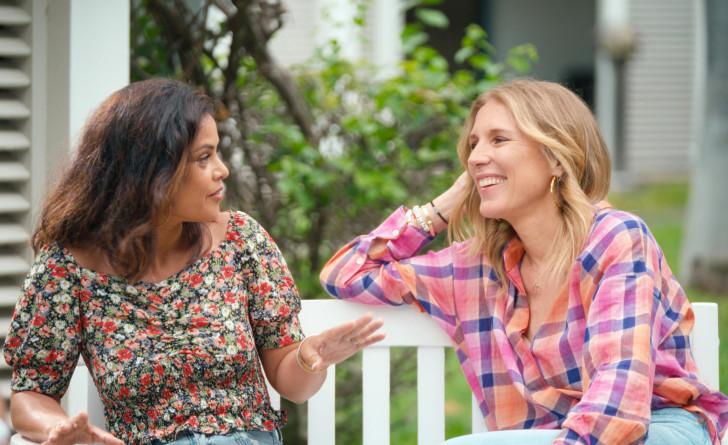 France Télévisions from 2023 November 6 until the 28th brings together all its proposals to narrate and decipher overseas territories. 5 behind hime permission,Operation Overseas Heart adopts a specific format with programming for four consecutive weeks. All channels, all types of programs present multiple aspects of Overseas to make the vision rich and varied. In these territories, the window is wide open with the ambition to show, tell, give understanding, reflect. Because these pieces of France, scattered all over the surface of the globe, can give a lot to France because of their responsiveness and openness to the world.
All in Reunion
Entertainment – Animation Agathe Lecaron And Katiana Castelneau – Implementation Julien Faustino And Julien Bloch – Production Production without electrons
Broadcast on Wednesday 15 November at 21:10 on France 3
To see and rewatch on france.tv
"Coffee maven. Bacon nerd. Infuriatingly humble beer expert. Explorer. Tv guru. General alcohol specialist. Gamer. Proud problem solver."