A painting inspired by English rugby fans called Wear La Rose was unveiled outside the Louvre Museum in Paris ahead of the start of the World Cup.
The portrait, illustrated in the style of French Romanticism – inspired by the host country of this year's tournament – shows a crowd of England fans carrying flags and dressed in white T-shirts and shorts.
The artwork, created in collaboration with Canadian artist Vincent McIndoe, was unveiled by former England captain Dylan Hartley outside the city's famous art museum on Tuesday night.
He was then escorted to other sights around the French capital, including the Arc de Triomphe and along the Seine.
With thousands of England rugby fans set to travel to France over the next two months for the tournament, which starts on Friday, mobile operator O2 has launched a campaign to celebrate fans for their "passionate and dedicated support".
The 3m x 1.5m image is part of the O2 Wear La Rose campaign, which continues the company's association with English rugby, now in its 28th year.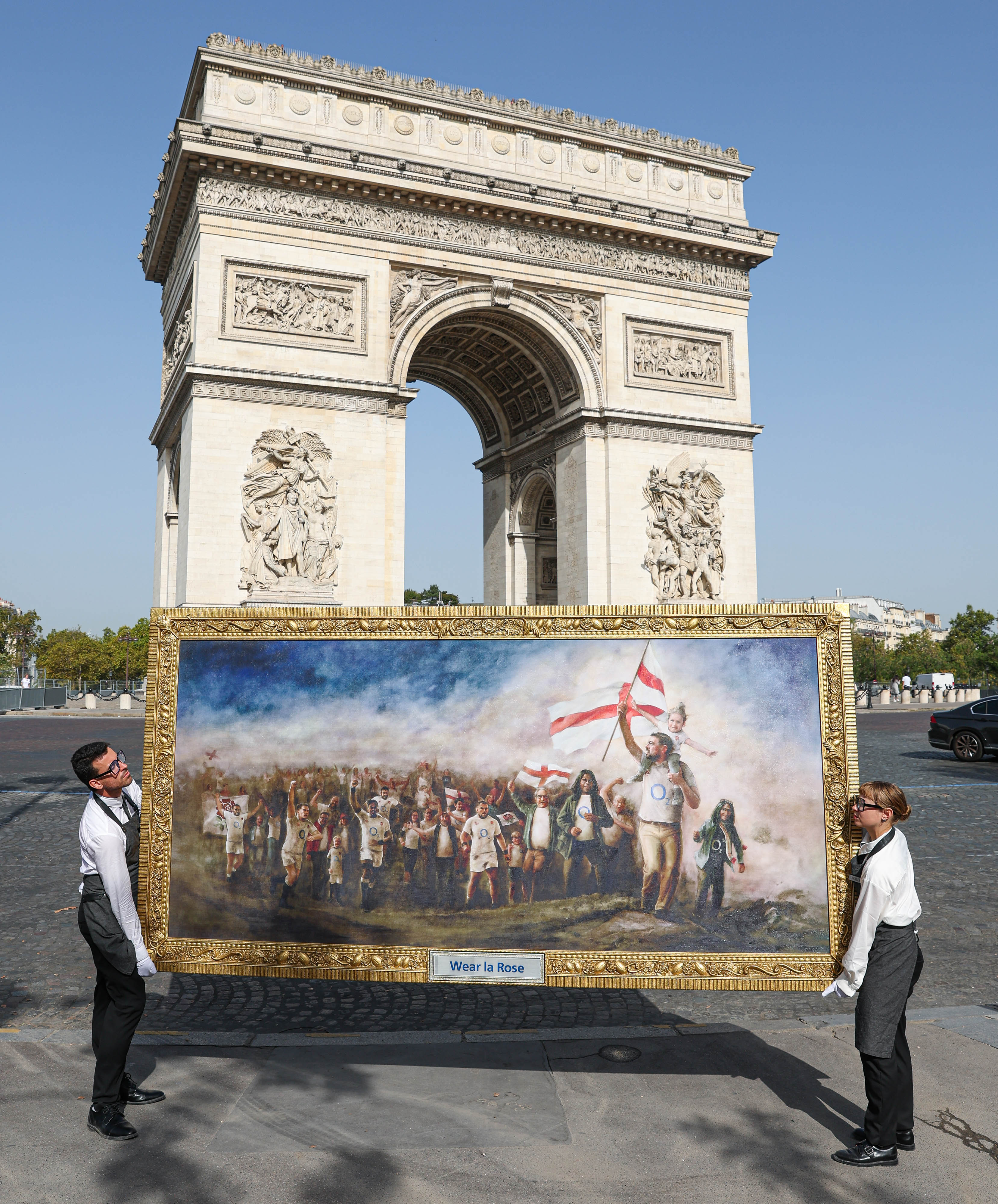 In the painting, the famous O2 symbol can be seen on the T-shirts of several characters, including the front of the T-shirt of a man carrying his daughter on his shoulders and holding an English flag.
Dylan Hartley, former England rugby captain, said: "The excitement is building and it's great to be teaming up with O2 to launch their Wear La Rose campaign.
"With thousands of England fans traveling to France to watch the team, what better way to honor them than by unveiling this artwork that celebrates their passionate and dedicated support."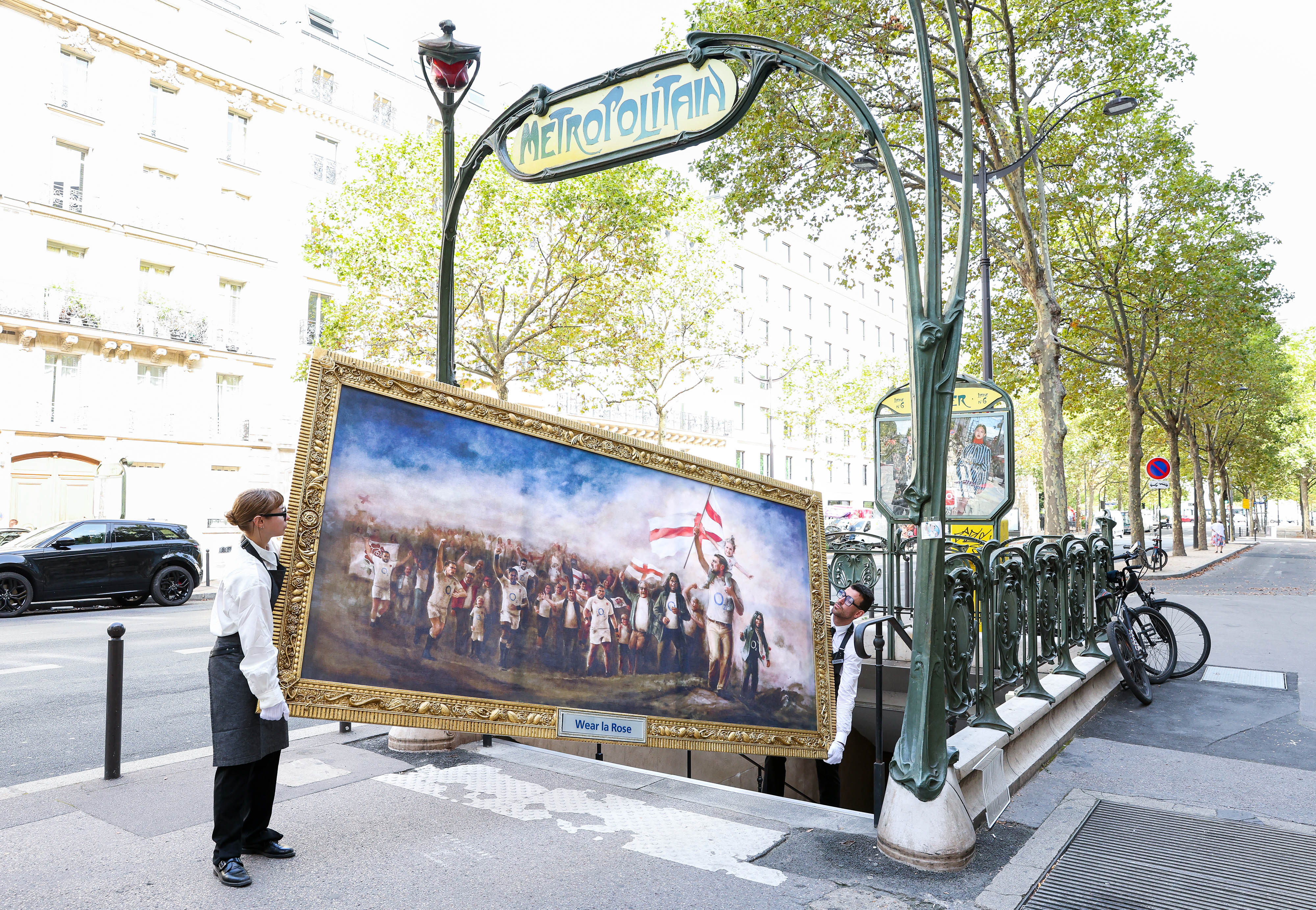 Simon Groves, Virgin Media O2 brand and marketing director, said: "Our Wear La Rose campaign has English rugby fans at the heart, championing their support and capturing what it really means to be a fan.
"Whether we're supporting the team from home or cheering them on in France, we've got O2 customers covered with inclusive EU roaming and a range of Priority benefits.
"As a proud partner of English rugby, we stand behind the team and wear La Rose with pride."
"Internet evangelist. Twitter fanatic. Hardcore entrepreneur. Incurable analyst. Extreme food junkie. Unapologetic tv maven. Reader."