Augmented reality technology, or "AR," is increasingly being used at universities around the world, and Seton Hall's Walsh Gallery is at the forefront. Library and museum staff use AR to help Seton Hall community learn more about campus history in campus exhibitHidden treasuresThe exhibit, presented at Seton Hall over the weekend, detects 3D objects stored safely Gallery and Archives and special collections in meaningful locations across campus.
Using Membit, an augmented reality storytelling platform launched in 2014. founded by tech innovator Jay Van Buren, it's possible to "leave" a 3D object, image or video in a real location, encouraging those who want to hide. – try to go on a learning trail, a kind of digital scavenger hunt reminiscent of games like Pokemon Go. Hidden Treasures, a virtual learning experience by gallery director Jeanne Brasile.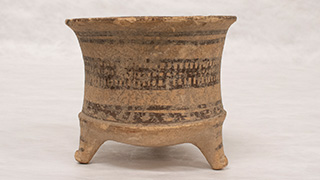 "Hidden Treasures started with a project I was working on as an independent curator in Newark," Brasile said. "It was at a gallery called Index Art Center… a show called Making Time that I curated back in 2019. One of the artists, Shuli Sade, created a series of 11 augmented reality pieces to be part of that show, but none of the pieces were physically present." Instead, the works were hidden around the gallery virtually using augmented reality, which could be seen through the app. from a certain point in the gallery That program was Membit.
Brazil began to consider bringing Membit to Seton Hall and integrating some of the pieces into the university's collections. About a year ago, University Libraries, in partnership with TLTC, acquired a 3D scanner designed to capture delicate artifacts that could be used for augmented reality as a virtual way to expand their use and opportunities for students and faculty to interact with art and artifacts. .
"We started thinking about ways to connect the collections to places on campus that would enhance their significance or shed some light on their use or context," Brasile said.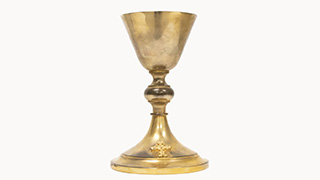 Among its many uses, Membit can help safely (and practically) bring rare and carefully guarded archival collections and gallery exhibitions beyond their protective walls and vaults and into the sights of students and faculty. Membit has been used for years to tell augmented reality stories in the fields of art, culture and technology, but recently it has caught the attention of university museum professionals like Ms. Brasile.
"When you bring objects closer to reality, like trees, buildings or people, they take on a new resonance," she said. The objects she selected together with collections manager Laura Hapke began to take shape as a campus trail. "We thought about placing things around the perimeter of the green because it seems to be … an area where there are a lot of student activities and programs or special events. Then we thought about the history of buildings and objects that could illuminate. that history or play in the context of the building." .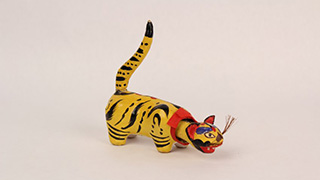 The exhibit includes key items from the university's history, such as the Seton Hall Bell, which once heralded the start of the school at Seton Hall Prep, located in Mooney Hall. While navigating the Membit tour, viewers arriving at Mooney Hall will be able to click on the app when they're ready to view the image and it will be overlaid on top of the actual Mooney Hall camera view – bringing the past to life. Other Exhibits: Sister Rose Thering B'nai B'rith Award, Chalice, Amphora, Tripod Vase, Japanese Toy Tiger, WSOU 33 ⅓ Record, Mother Seton's Canonization Medal, Original Sketch Seton Hall University Coat of Arms and Congressman Donald Payne '57, photo of the first African-American congressman from New Jersey. "This exhibit shows how we can bring these objects and images out of our walls and onto campus so people can see them in a new way," he said. Sarah PonichterAssistant Dean of Special Collections and Gallery.
Ponichtera helped Brazil launch Hidden Treasures. "We're excited to use this technology … to overcome the limitations of having to carefully store materials in collections like this," Ponichtera said. She hopes that educators in the Seton Hall community see Membit-like AR technology as something they can use to integrate virtual tools into their classrooms of different intellectual disciplines.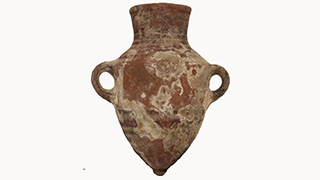 Brazil agrees and associates Hidden Treasures with the Innovation Seeds initiative. "It's a direct result [Seeds of Innovation]because we provide students with technological tools to enhance their learning and also… expand their capacities as users, consumers and creators of these technological tools and assets.
You can discover hidden treasures by downloading Membit. Apple or Androidand follow the blue Hidden Treasures signs around town. The exhibition will be open until the end of 2023.
Click here to observe how Membit works on campus.
Categories: Art and culture
"Bacon fanatic. Social media enthusiast. Music practitioner. Internet scholar. Incurable travel advocate. Wannabe web junkie. Coffeeaholic. Alcohol fanatic."