From his school's conference, Gabriel Attal announced that not a single lesson would be lost due to teacher training. This announcement, which came a few days before the start of the school year, disrupted the organization of training plans that had been decided long before. The statement, made despite numerous studies, indicates that suffering at work, and thus the lack of attractiveness of the teaching profession, is also due to a lack of training. This statement does not apply to Daniel*, a French teacher in Seine-Saint-Denis and a tutor for 10 years. This year he decided to give up coaching. He explains the reasons for this refusal.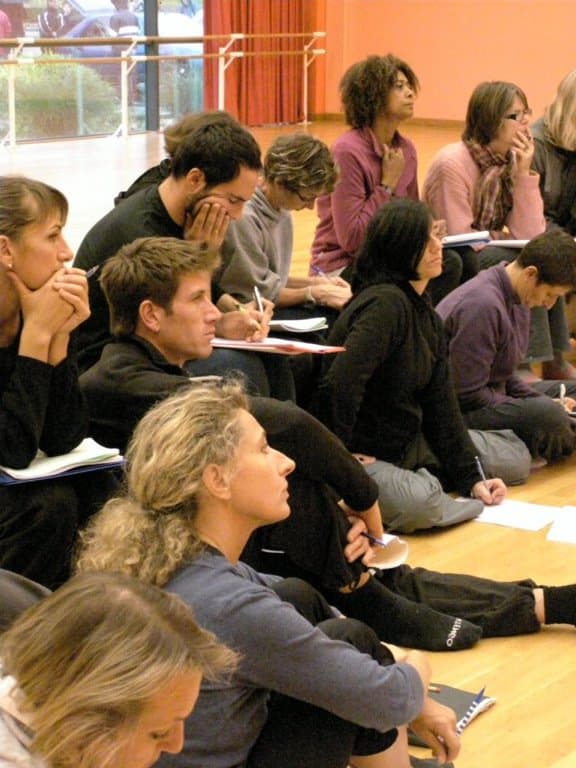 Teacher teacher (from kindergarten to university) for almost 10 years, French teacher in Saint-Denis for almost 20 years, witness that colleagues have regained the taste of the profession and found the meaning of their work after the training experience. , however, I will be forced to decline to drive it.
Indeed, with the start of the 2023 school year, we have learned that studies will have to take place outside working hours. The goal is " until the beginning of the 2024 school year, 100% training [soient] provided outside of face-to-face study time But that goes against the work of teachers, as well as the missions of those who train them.
Why this refusal?
Mainly the teachers are not not face to face in relation to students. In the classroom, the state's priority is to train citizens, that is, " from school to high school, […] addresses[r] future citizens who are aware of their rights, duties, and responsibilities ". Therefore, we are in the classroom (as in training), WITH our students. Every day we look for the best way to create learning situations that allow each student to learn with the help of a group. It helps to build the classroom as a research collective that, with the help of the teacher, formulates and institutionalizes the knowledge and rules to be learned. It allows each student to overcome their uncertainties, their shortcomings and develop their skills and culture.
If we think that class group it was not necessary, it would be sufficient, as we experienced just during the recent incarcerations, that every student would be alone in front of the car. We could see how disruptive this was to students, both academically and socially.
The same goes for teachers. We too need to be together, in a group, in the presence of different backgrounds, different disciplinary approaches – even different areas of practice – to feed and question our educational practices and find the best ways to teach ourselves and our students.
Thus, when teachers are trained, they really are physically absent from their courses. However, they work for and with their students in mind. They are mentally present with their classes. And when they return to the classroom, they are more prepared to address students' difficulties in other ways.
This means a double observation.
To be seriously trained : teachers need to be trained in groups and presence (not in threes, in pairs, face to face or remotely) and teachers needspecific time (and not after school hours, between two classes, on holidays or vacation days).
Being present, in a group, at a certain time, we can experience, share and analyze situations through which it is possible to "develop experiences", "elicit dialogue" and open up opportunities.
Ignoring these observations is not training anymore teachers, but barely, and at best to inform. It also goes against the principles studied during the Academic Coach National Certification (CAFFA) and the reasons I became a coach.
Why did I become a coach?
In 2005, when I entered the profession, it was training, namely the involvement of teachers in professional time, that allowed me the time to become a (better) teacher for and with students.
When I entered the profession, I immersed myself in the complexities of teaching. I was amazed at the many choices that make up our daily business. I immediately noticed that " teaching is decision making ", constantly, before, during and even after classes. In this vortex, a stable benchmark: training. Training at the Creteil Academy; training, especially reading Educational notebooks, a magazine recommended by a trainer from Créteil and, in particular, a training led by representatives of an educational research and training movement recognized as socially useful: the French New Education Group (GFEN). They had come to provide the teaching team I was a part of with steps during class to nurture and question our positions.
This precious time allowed me to create some benchmarks that should always be updated to make choices, to find priorities that fit the institutional and program frameworks. Most of all, it allowed me – and still allows me – to engage students in literary research, to engage them in writing and speaking, to learn French together with them. I was able to create activities that are meaningful to them and the teacher and help them progress in conquering the written culture.
When I was asked to become a coach, I accepted because I experienced this defining and fundamental contribution in my classes.
I noticed that in order to develop our practice and position, we need it we live by ourselves moments of joint work that allow us to discover that there are other possible ways of implementing the same programs, and which, among these other ways, make sense and are achievable. revive students what we experienced: discovery, rediscovery, questions and knowledge, sometimes centuries old, that we transmit and their history.
This is what I have brought to life for years to teachers, management and supervisory staff, inspectors, colleagues from kindergarten to university, including vocational and technical secondary schools, IUFM, then ESPE and INSPE.
This year I had to do it again.
I would still like to do it.
Ministerial decision that conflicts with national and academic priorities
There is a real problem with the number of teachers. But exclude training during working hours to move it to a time when teachers don't have to squeeze into their working day, it is not resolved all or part this problem is highlighted.
Trained staff will not be available, barely informed ways to practice your profession. However, we are well aware that " not everyone gets a ready-to-use experience ". Teachers need space and time to understand And realize the possibilities allowing them to expand their range of professional tools and gestures. They have to go through other practices that question our everyday practices, that encourage us to think and see differently, that are offered to each student, always unique, each class always unique.
These challenges, which are new each time, are manifested in difficulties and their relationship to learning. But if the feeling of powerlessness to help students progress persists, the number of demobilized staff will continue to rise. The staffing problem will actually only get worse.
Try to solve the teacher shortage by changing in shape training times are destruction content and the significance of these formations. THE message changes in these formations are directly affected average which is communicated.
We've known this since at least 1964, when Marshall McLuhan wrote: "the environment is the message". Eliminate long working hours during professional hours, which are essential to objectively reflect the difficulties encountered, in favor of "extending the calendar" "and D"" hybridization of training » will emphasize the distance between teachers. In fact, it destroys their further education.
Only long-term work, included in the professional working hours, allows you to train, reflect on your practices and experience new ones. Because it means accepting a time in which we risk changing, developing.
What is being forced upon us also contradicts the conclusions of the Grenelle de l'education, which nevertheless insisted on the importance of training.
It is also at odds with Créteil's academic priorities, which sensibly highlight " acquisition and exchange of knowledge, creation of success trajectories, openness to the world, quality of professional life ".
In the context of working hours embedded in professional time, training can remain transformative moments in our relationship to and with the students of this ever-evolving profession.
This is our job, teachers; so that our students (re)find motivations for learning, get to work and can develop their thinking and act in and for our changing world.
Daniel*, a teacher trainer who will no longer be a trainer this year
*pseudonym
"I teach, yes, I teach, and when can I learn?
God, I'm not that knowledgeable
than these gentlemen from the Faculty of Philosophy.
I'm stupid. I do not understand anything.
So I am forced to plug the gaps in my knowledge.
And when can I do it? »
Bertolt Brecht, Life of Galileo (1955).
Translation of Eloi Recoining
"Environments are not passive containers,
but active processes. »
Marshall McLuhan, To understand the media (1964).
Excerpt from the introduction to the second edition.
"Falls down a lot. Writer. Passionate alcohol maven. Future teen idol. Hardcore music practitioner. Food fanatic. Devoted travel fan."