…
25-year-old Vebjoern Soerume is entering the best and arguably the most important years of his sporting life. A multiple junior world champion, he then took his time to reach the top level.
Always a very difficult mission in Norway. Last year it worked brilliantly with back-to-back wins and podiums at the IBU Cup, the European title, before the season-ending World Cup in Oslo.
This year, like his colleagues in the next team, there is no guarantee that he will be lined up alongside Johannes Boe, but that does not scare him and he plans to show it to his coaches as soon as possible.
…
…
Why did you choose biathlon?
"My passion for biathlon started when I was young, when I watched it on TV.
I looked up to idols like Björndalen and Svendsen at the time. When I started, I liked shooting and skiing. Now I like all the challenges, the competition and the atmosphere around our sport."
In 2018 and 2019, you won three medals in juniors, how did you experience it?
Those two junior world championships were great for me. I managed to shoot well and my form was perfect. It was so much fun and really inspired me for the rest of my career.
Then it took a while to join the favorites, why?
The level of Norwegian biathlon is very high. It is really difficult to qualify for a team that participates in the IBU or the World Cup. I too have had some health issues in recent years.
Then last winter you had a great streak in the IBU Cup. What was the reason?
"Thanks for the compliments, I made some changes in training and it paid off. Also, we had a coach and he came with new methods, new ideas, that was positive for me.
But I think the most important thing for me was to shoot better."
What are your qualities and faults as a man, but also as a biathlete?
"I guess I can say that I'm kind and humble to my friends and family. My weaknesses are that I'm very invested in my career right now, so I don't spend as much time with my family as I'd like.
As a biathlete, I am very motivated and I like decisive moments. My mistakes are stability and consistency in shooting throughout the season." (continued below photo)
…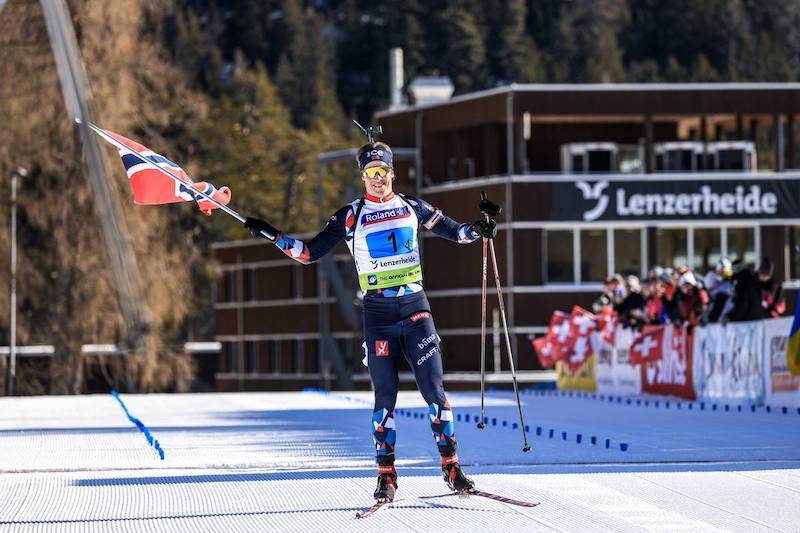 …
Are you a professional biathlete?
"I only do biathlon, so I think that's it. My income comes from my great sponsors and the prize money I get from competitions."
Now you know the World Cup level, what are your goals?
"I aim for one or more podiums at this track in the winter of 2024."
You are a very fast biathlete on skis, you still have room to improve your shooting, do you agree?
"Yeah quite."
The competition in Norway is huge, does that affect the atmosphere between you?
"I think we have a good balance of competition and friendship. We're competitive during the competition, but friends outside of it."
A very specific question, are you capable of beating Johannes Boe in a sprint?
"My answer is yes."
Shall we end with your big career dreams?
"I want to become world champion and Olympic champion, but also participate in the development of biathlon."
"Falls down a lot. Writer. Passionate alcohol maven. Future teen idol. Hardcore music practitioner. Food fanatic. Devoted travel fan."