Barely released, already tested! The new snowshoes Head Extreme, which everyone has been talking about for two days now, is moving to Penso developer.
Number pages 1
The new Head Extreme Pro and Extreme Motion used by the current World Padel Tour No. 1, Paula Josemaria and Arturo Coello, are designed for high level performance. They are part of the brand new Extreme series, which takes over the famous Delta, which was the strongest reference of the brand.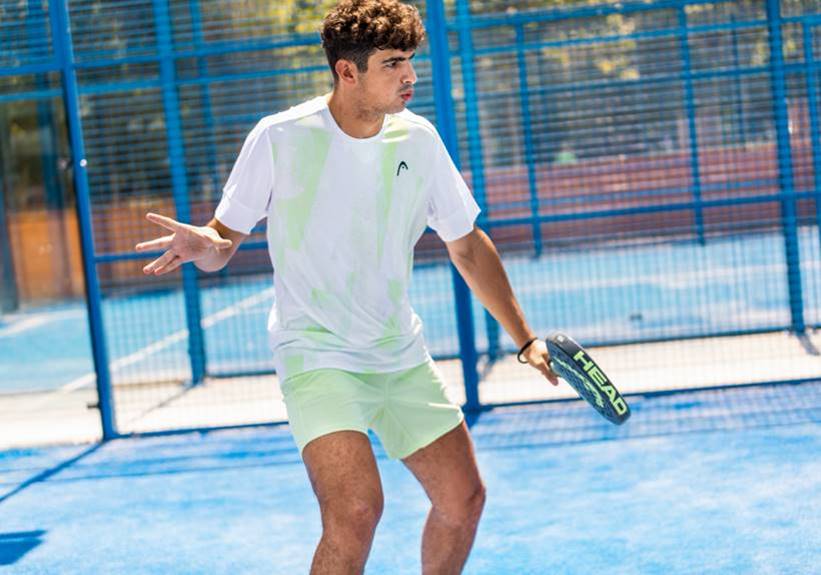 The only difference between the two, apart from the aesthetic aspect, which we will talk about in more detail, is the reduced weight of the Motion, which is 10 grams compared to its big brother.
Visually, it's a complete success: the Extreme Pro racquet uses a lichen-green hue, slightly influenced by grays and pale tones. This palette elegantly pairs with the sophistication of granite gray, accented by an eye-catching logo in chartreuse yellow.
Extreme Motion, on the other hand, is primarily a lichen green accented with subtle bright accents of chartreuse yellow. This combination infuses electric energy and dynamic modernity into these two outstanding models.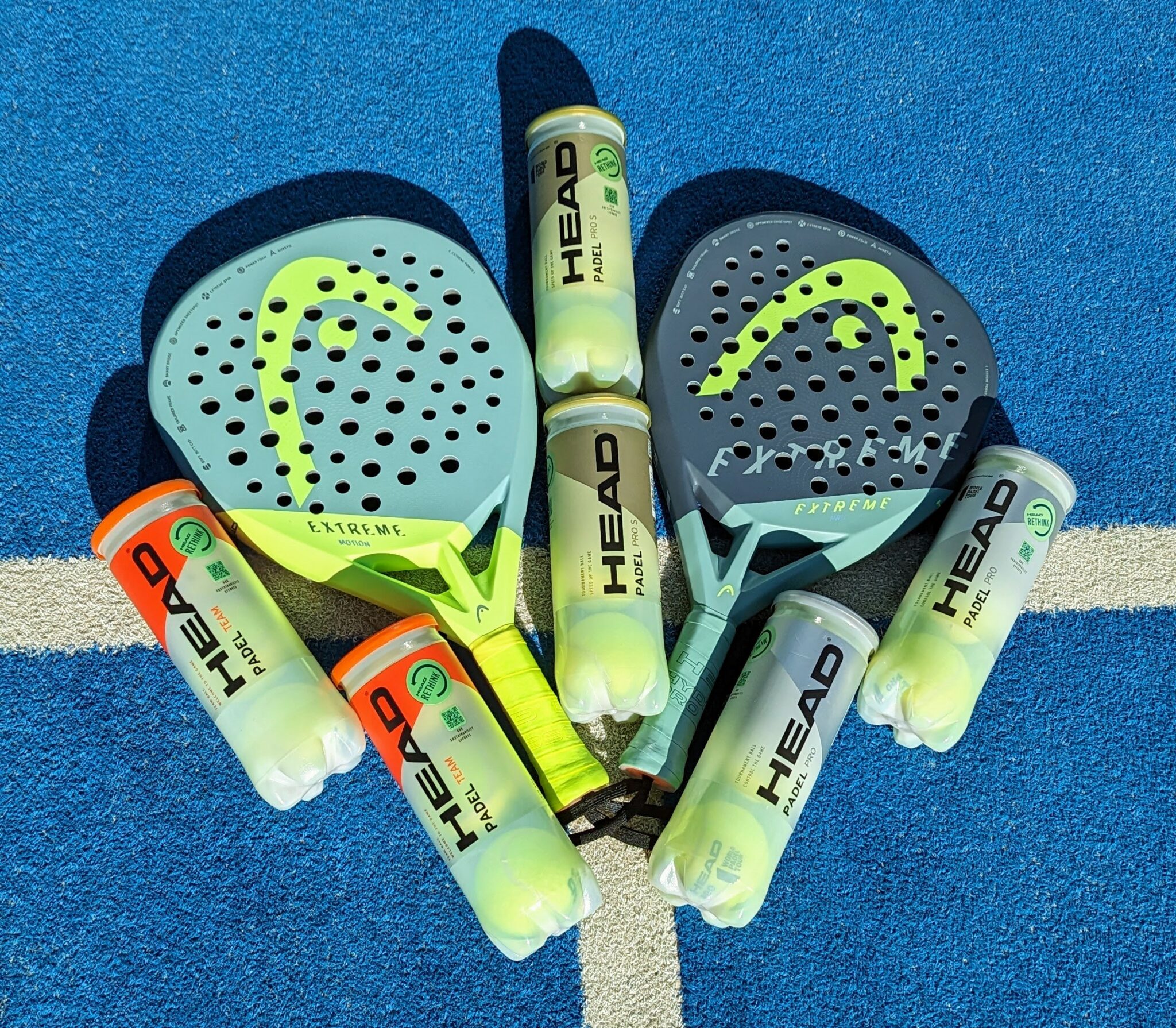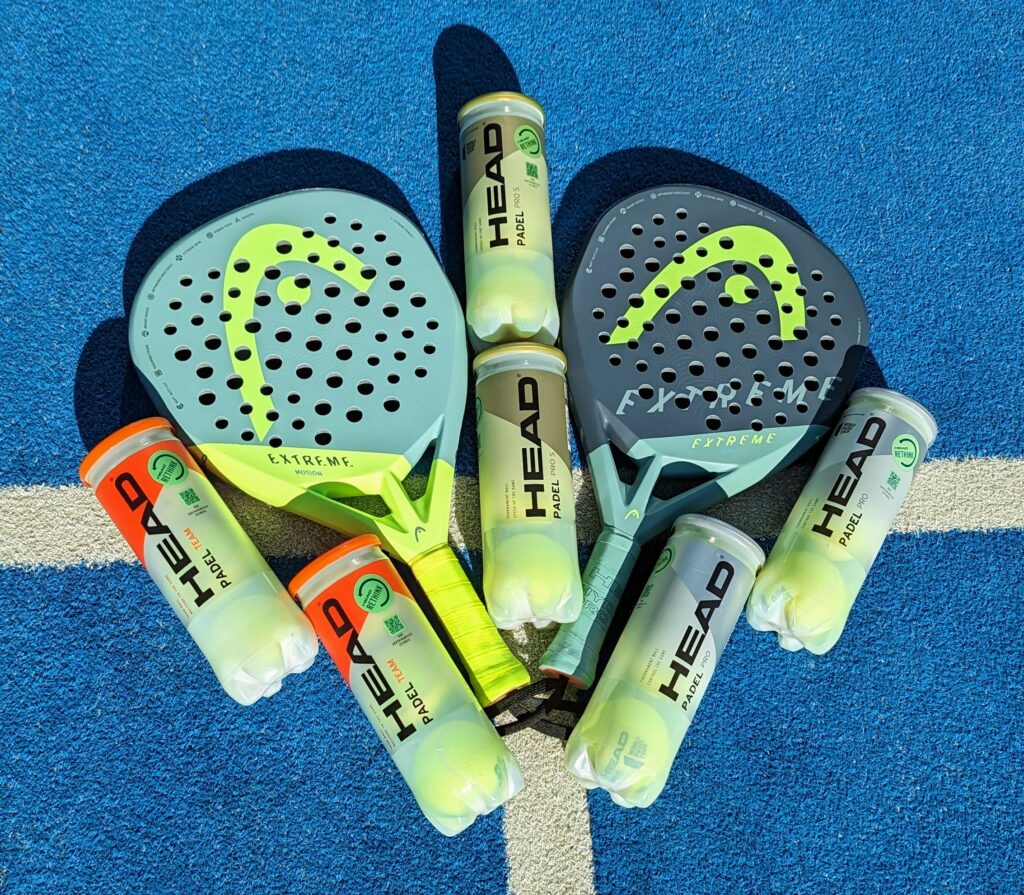 The Hydrosorb Pro grips blend harmoniously with the color of the frame, which is a unique feature considering that most grips are predominantly black. The handle size is standard and a simple hand strap is always available to guarantee safety.
Palas refused to attack
On the court, these two diamond-shaped rackets are designed for decisive shots. They have a well-marked head balance that offers a truly captivating experience once speed is sought after.
The Motion, despite its increased lightness, is no exception and is an extremely powerful racquet that I had the opportunity to test. Surprisingly, and with equal technology, I felt less stiff on the Motion rubber. Perhaps the 10 gram reduction affects this perception, but this is an aspect I have focused on and I can certainly confirm this observation.
Power Foam rubber proves to be extremely effective in tight game situations, but it is very important to accurately dose vibors and other volleys because of the immediate penalties. The reserve power capacity is truly impressive, and players looking for that little extra edge to add energy to their points will definitely find this beneficial boost useful.
These two racquets demonstrate great stability when you are attacking at the net and facing strong badass from their opponents.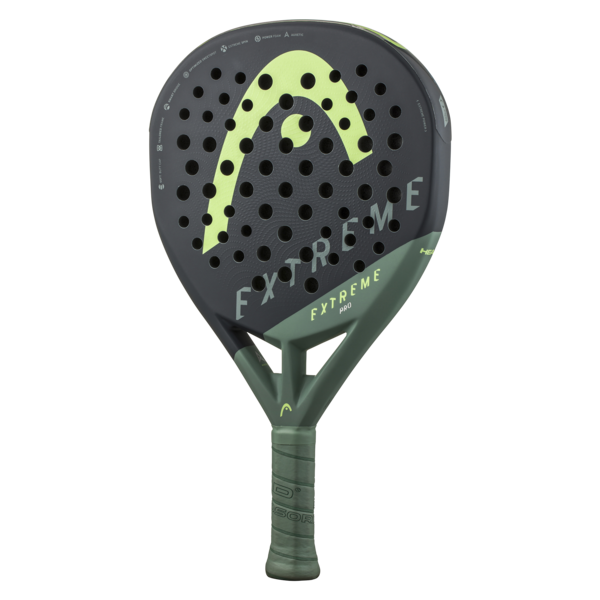 In defensive situations, these sides do not show their best value, because their ability to create a subsequent exit of the ball is limited by a certain stiffness, which affects the adequate restoration of the trampoline effect.
However, the Motion is better than the Pro thanks to a slightly more favorable balance.
There's no denying that the Extreme Pro is aimed at advanced players who already have a good technical grasp, which is why I personally chose the Motion. The latter is lighter and more manageable while offering excellent power.
As for the vibrations, there is nothing unusual to note. They are quite affordable thanks to the Soft Butt Cap, and those with elbow pain will not be bothered by these models.
Conclusion
Undoubtedly,Extreme Pro has a personality that will definitely take some getting used to, as maneuverability is not its strong point. This disadvantage will be felt mostly in defensive situations and off-center shots due to the reduced sweet spot at the top of the head and the weight centered on the racket head.
There In motion has other advantages due to its reduced weight. First of all, its aesthetics dazzle me with this color combination that gives it a premium look. Its maneuverability is then increased tenfold, eliminating any struggle with the racquet and creating an even greater sense of confidence. Although it's a little less powerful than its Pro counterpart, it appealed to me and will probably suit a wide range of gamers.
However, if you're looking for this product line, it's because you're basically willing to compromise handling in favor of an aggressive, rugged approach.
Many thanks to Head France and Evan for sending me these two sides that will seduce more than one.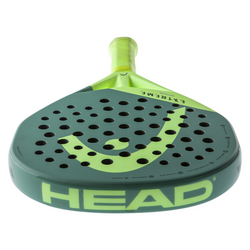 A reminder of the technologies used
Anti-shock skin : this unique polymer material has allowed HEAD to create impact protection to best preserve your racquet. This special layer, placed on the head of the frame, guarantees better durability of the racket and also allows it to withstand friction.
Power Foam: the perfect ally for maximum power. Slightly stiffer than classic foam rubber, it provides greater explosiveness and accuracy.
Optimized Sweet Spot : each racket has its own characteristics; some are characterized by the control and precision they offer, others by power or spin. That's why Head developed the Optimized Sweet Spot to provide the exact sweet spot for each model.
Extreme Spin : this rough circular surface multiplies the effects.
SmartBridge : Each racket has its own DNA. Some will offer control and precision, others power or comfort. That's why Head created the Smart Bridge to adjust the bridge area to the needs of each racquet.
Custom frame : Each part of the tube is individually designed to achieve the best performance of each racket.
Graphene inside : Strategically placed in most of the brand's racquets, graphene strengthens the frame, provides more stability and optimizes energy transfer from racquet to ball.
Auxetic : a new construction realized on the bridge of the racquet, which offers a better impact sensation even if the ball does not hit the perfect sweet spot. With the new Auxetic technology, players will gain more sensitivity and confidence in the game. A "pull" force is applied and it compresses. The greater the force applied, the greater the auxetic reaction).
Soft barrel cap : it is an innovative element incorporated into rackets designed to improve player comfort and playing experience. This is a soft, ergonomic material tip that attaches to the end of the racket handle.

Padel fan Stéphane has become the official tester of the Padel planet in Europe. Everything goes through his expert hands. With his extensive experience in the world of snowshoes, he can scan your gear from head to toe!
"Falls down a lot. Writer. Passionate alcohol maven. Future teen idol. Hardcore music practitioner. Food fanatic. Devoted travel fan."