The Center for Severe Storm Prediction, Disaster Education and Evacuation (SSPEED) at Rice University hosted its 11th annual conference last month at the university's Anderson-Clarke Center.
Rice President Reginald DesRoches, Filip Bedientdirector of the SSPEED center and Luay Nakhlehdean of Rice's George R. Brown School of Engineering, opened a two-day event titled "Urban and Coastal Flooding: Building a Resilient Future." The conference brought together flood management experts from all over the world, mainly from the Netherlands and the United Kingdom.
More than 160 people attended this year's meeting, which saw talks and discussions around three main areas: measures for a flood-resilient future, coastal protection and natural solutions to flooding. The Galveston Bay Park Plan and Coastal Spine Project two of the flood defense initiatives were discussed.
Representatives from Harris County Flood Control District (HCFCD) presented methods and results for Modeling, evaluation and awareness projectwhich aims to "develop the next generation of flood mapping" to "take the region's flood resilience and resilience to the next level," according to the organization's website.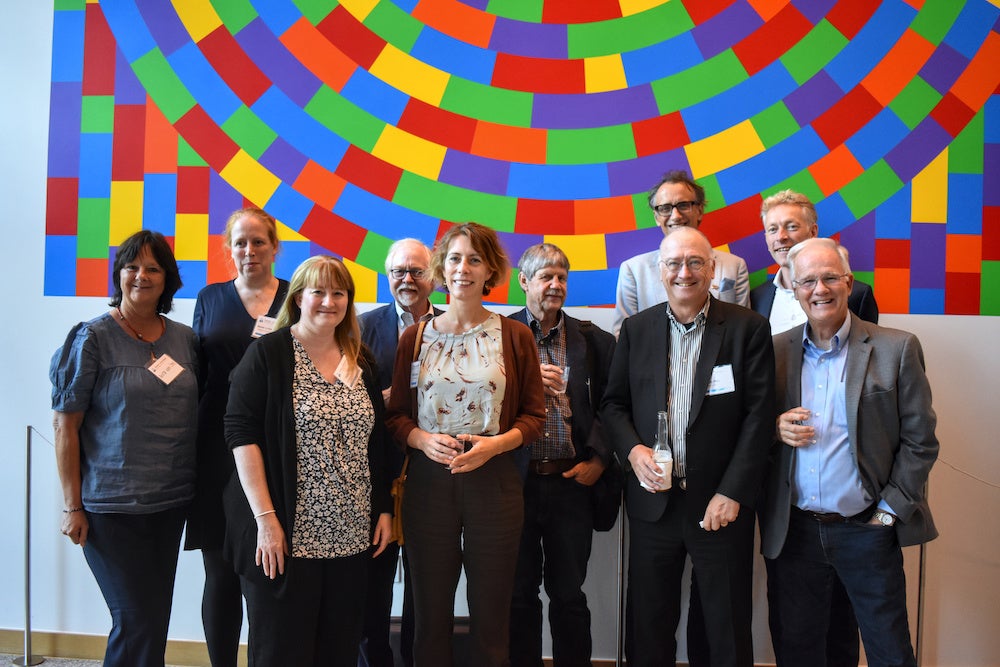 One of the panels presented Jim Blackburn, co-director of SSPEED, and leaders from HCFCD, Houston Public Works and the Fort Worth District of the US Army Corps of Engineers as part of a discussion on the future of regional flood control in the context of climate change. Rice computer science experts discussed machine learning approaches to flood analysis. In addition to Bedient and Blackburn, Rice's construction speakers were also included Daniel Cohan, Arlea Silva, James Doss-Gollin and Jamie Padgett.
Participants from the Netherlands included engineering consultancy professionals, academics and representatives from Delfland Water Boardthe Netherlands Business Support Office Texas and Dutch water prevention. Sally Priest, Associate Professor at Middlesex University, London, presented the challenges and opportunities for implementing flood resilience.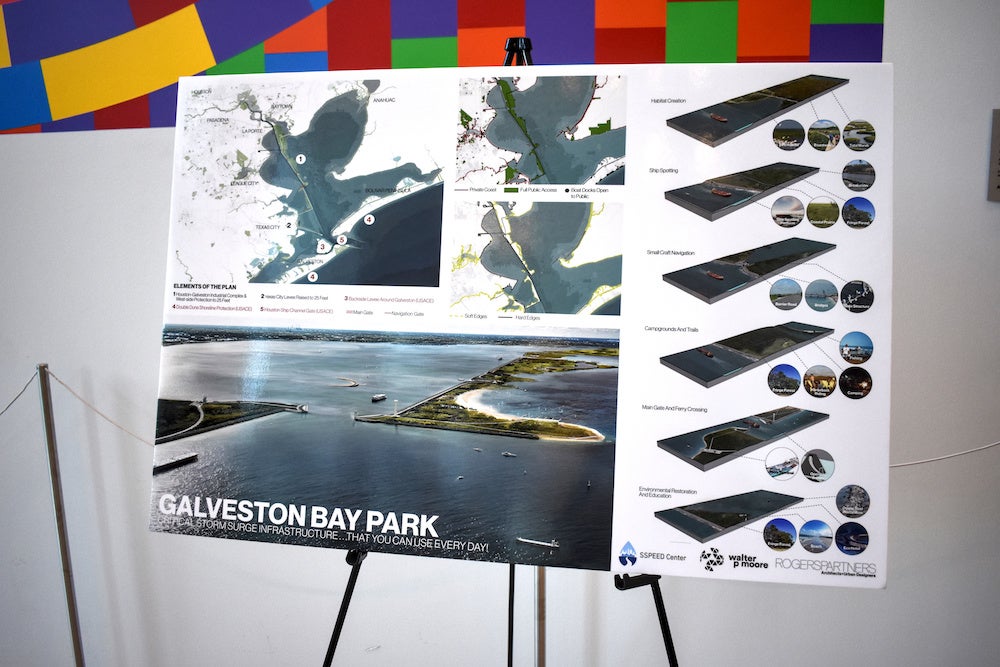 It sponsored the conference AECOM, DEC Engineering, Texas Disaster Resilience Institute and Walter P Moore.
More information about the conference can be found at speed.rice.edu.
Image downloads:

https://news-network.rice.edu/news/files/2023/11/DSC05399-2.jpg
CAPTION: Rice University President Reginald DesRoches (from left); Philip Bedient, Herman Brown Professor of Engineering and Director of the SSPEED Center; and Luay Nakhleh, the William and Stephanie Sick Dean of Rice's George R. Brown School of Engineering and Professor of Computer Science and Life Sciences. (Photo courtesy of SSPEED Center/Rice University)

https://news-network.rice.edu/news/files/2023/11/DSC_0579.jpg
(Photo courtesy of SSPEED Center/Rice University)

https://news-network.rice.edu/news/files/2023/11/DSC_0702.jpg
(Photo courtesy of SSPEED Center/Rice University)

Links:

Severe storm forecasting, education and evacuation from the disaster center: https://www.sspeed.rice.edu/

George R. Brown School of Engineering: https://engineering.rice.edu/

Susanne M. Glasscock School of Continuing Studies: https://glasscock.rice.edu/

Department of Computer Science: https://csweb.rice.edu/

Department of Civil Engineering and Environmental Engineering: https://cee.rice.edu/
A:

Located on a 300-acre wooded campus in Houston, Rice University is consistently ranked among the nation's top 20 universities by US News & World Report. Rice has highly regarded schools of architecture, business, advanced studies, engineering, humanities, music, natural sciences and social sciences, and is home to the Baker Institute for Public Policy. With 4,552 undergraduate and 3,998 graduate students, Rice's undergraduate student-faculty ratio is just under 6 to 1. Its residential college system builds tight-knit communities and lifelong friendships, which is just one of the reasons Rice is ranked #1 for many race/class interactions and ranked 4th in quality of life by the Princeton Review. Rice is also rated the best value among private universities by Kiplinger's Personal Finance.
"Alcohol scholar. Hardcore tv junkie. Wannabe bacon enthusiast. Twitter fanatic. Subtly charming travel guru. Pop culture specialist."